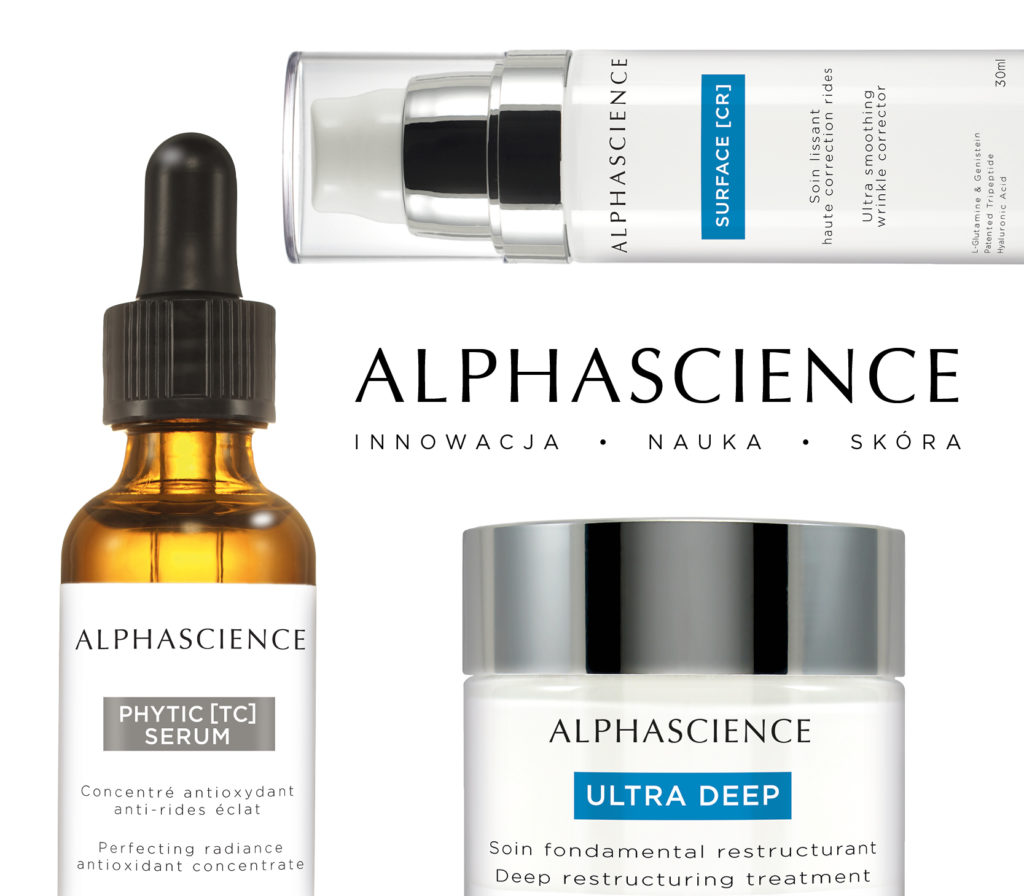 ALPHASCIENCE SKIN CARE
ALPHASCIENCE is a highly innovative French company conducting advanced research in the field of skin care. The basis for the philosophy of Alphascience is the combination of two fundamental functions: Protection and Correction. Protection against environmental exposure is essential: UV rays, pollution, smoking, stress and alcohol are responsible for the formation of free radicals contributing to premature ageing. Each Alphascience serum uses active complexes to neutralise the damaging effect impurities and free radicals have on the skin. Alphascience also performs the CORRECTION function provided by highly concentrated ingredients that are optimally absorbed through the skin, thereby effectively correcting the signs of ageing. The proportions of ingredients provide an action targeted at each ageing factor.
Tannic [CF] illuminating serum
Strong antioxidant for firming and removing wrinkles. The most advanced antioxidant combination of high-concentration vitamin C with active ingredients to prevent and correct signs of ageing. The formula contains a concentrated molecular connection of high efficiency, providing protection and restoring the integrity of the skin. It stimulates the synthesis of collagen and regulates pigmentation, thus providing firmer, smoother and more radiant skin.
Indications: Advanced signs of skin ageing, such as wrinkles, discolouration and loss of firmness, caused by environmental and biological factors.
PHYTIC [TC] firming and regenerating serum
Concentrated antioxidants for more radiant skin. The combination of stabilised vitamin C in high concentration with potent antioxidants to neutralise environmental stress (UV, impurities) for a smoother, more radiant and firmer skin. The formula contains high levels of powerful antioxidants that effectively counteract ageing factors. It reduces the formation of delicate lines and wrinkles and improves the radiance of the skin.
Indications: Premature signs of skin ageing, such as first wrinkles, delicate lines, discolouration and dull complexion resulting from stress, UV rays and impurities.
ALPHA BRIGHT brightening and skin tone improving serum
Intense concentrate correcting blemishes. A robust molecular connection neutralises the action of impurities and free radicals responsible for pigmentation disorders, and controls each stage of the pigmentation process, reducing discolouration and improving skin tone. The serum normalises the secretion of sebum, smoothes and firms the skin and improves its glow.
Indications: Discolouration caused by environmental changes (sun, medication, impurities) and hormones (pregnancy, ageing), as well as post-inflammatory and post-acne hyperpigmentation
SURFACE [CR] deeply moisturising and regenerating cream
Emulsion for smoothing wrinkles. The formula contains a high concentration of L-glutamate, an amino acid responsible for the production of collagen, in combination with pure genistein, which prevents the degradation of collagen, corrects wrinkles and firms the skin. The patented tripeptide smoothes the skin by relaxing muscles emphasising expression lines. Hyaluronic acid actively moisturises the skin.
Indications: Delicate lines and existing wrinkles, loss of firmness
ULTRA DEEP deeply regenerating cream
A therapeutic effect through deep restructuring. A combination of Saponaria officinalis stem cells and lupine proteins provides skin regeneration and restores its density. Genistein makes the skin elastic. Escin reduces redness and visibility of small blood vessels. A cream with a rich and smooth texture revitalises dry skin.
Indications: Sensitive skin with loss of density and elasticity. Skin imperfections, redness or visible small blood vessels.