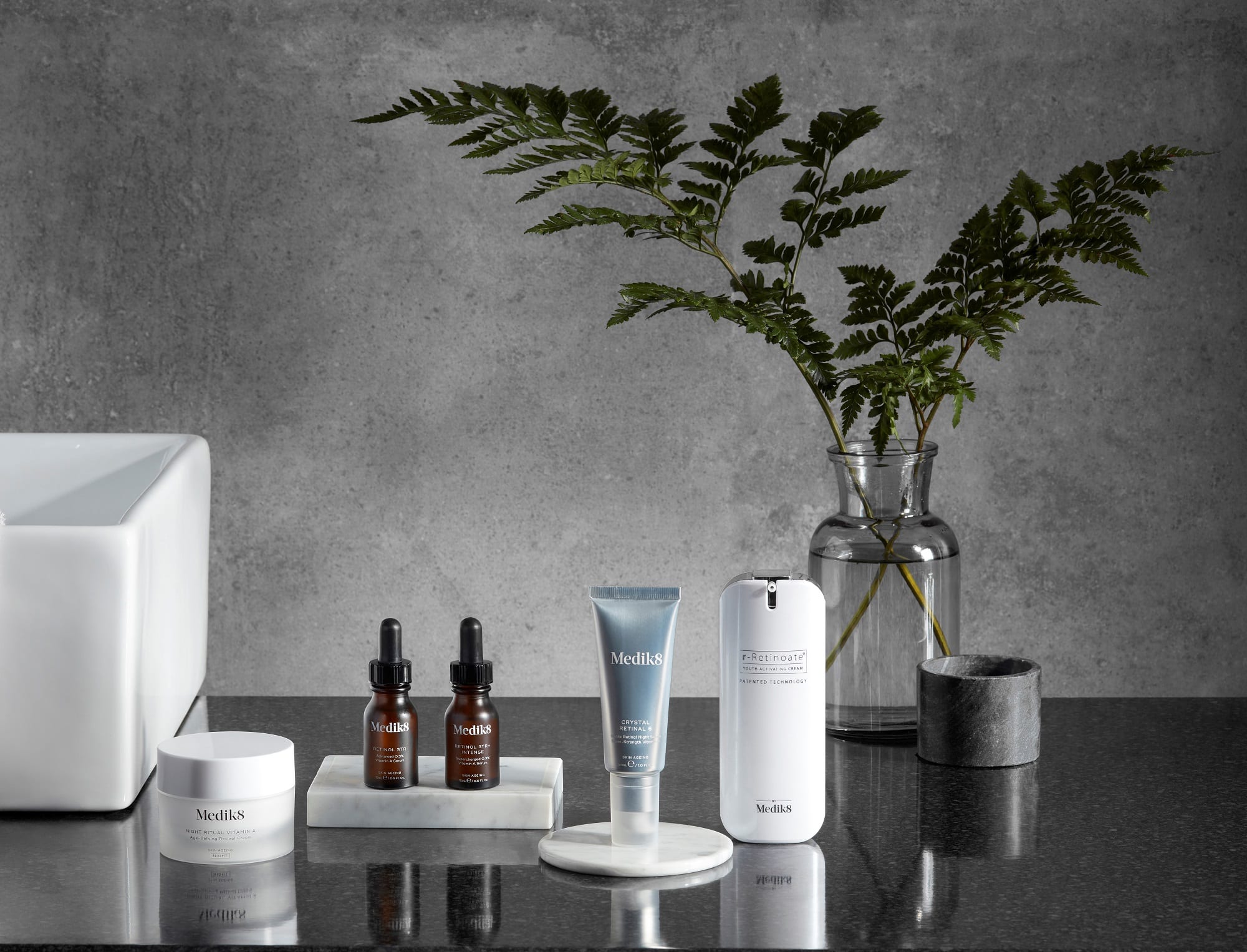 The core philosophy of the Medik8 brand is simple: vitamin C plus sunscreen by day, vitamin A by night. It is known as the CSA philosophy. This unique action plan is clinically proven to help reduce all signs of premature skin ageing. Applying this strategy provides your skin with exactly what it needs to be healthy and look youthful. It produces amazing results that you can see and feel. Every Medik8 product combines great texture, a beautiful fragrance and great ingredients with cutting-edge technology. This guarantees that the pampering rituals will be enjoyable and at the same time will deliver professional results.
The Medik8 product portfolio includes several lines tailored to the most crucial needs of your skin:
Line with Vitamin C that is the best antioxidant in skincare;
Line with Vitamin A to reduce signs of skin ageing;
Line for comprehensive sun protection;
Line for delicate skin around the eyes;
and a wide range of active skincare, cleansing and body care products, as well as cosmetics that address many other skin problems such as imperfections, discolouration and redness or provide skin recovery, pore reduction and have an intense moisturising effect.
Medik8 cares for the skin, and for the environment. It strives to reduce its environmental footprint by:
1. No plastic beads
2. Cartons 100% FSC certified
3. All paper inserts made of 100% recycled paper
4. Reduced size of packaging
5. Glass packaging wherever possible
Medik8 is committed to support environmental causes as much as possible without compromising product quality. It sources natural ingredients ethically and with a sustainable environment in mind.